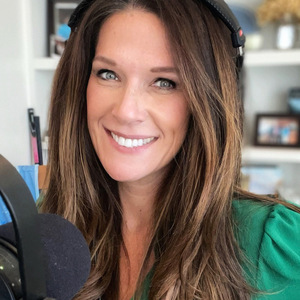 Alyson Ramsey Johnson - CEO at Gilly Group, Co-Founder of White Tee Partners
Special guest
As the President and CEO of Gilly Group, Alyson focuses on sports marketing, event production, tournament management, and sponsorship activation and has worked with clients including various private golf clubs, across all of golf's governing bodies, and with various golf brands, talent, and properties. Alyson is also the host of a podcast that focuses on the business of golf.
Johnson launched White Tee Partners as a founding partner with LeslieAnne Wade in 2020, a strategic communications firm that focuses on PR, crisis communications and social media for people, properties, brands and events in the golf space.
Prior to launching Gilly Group in September 2015, Johnson spent eight years as Senior Vice President of Marketing and Communications for Wyndham Worldwide, where she oversaw internal and external communications and media relations, branding, marketing, philanthropy and sports marketing, as well as the Wyndham Championship on the PGA TOUR. Prior to joining Wyndham Worldwide in 2007, Johnson held a variety of sales, marketing and communications positions with various golf organizations, including the New Jersey State Golf Association, the 2005 PGA Championship at Baltusrol, Hamilton Farm Golf Club, the HSBC Women's World Match Play event, and The Academy of Golf at Royce Brook.
In addition, Alyson has served on the Board for both the NJ Golf Foundation for the NJ Section of the PGA of America (NJPGA) and the American Junior Golf Association Foundation (AJGA). She resides in New Jersey with her three children.
Alyson Ramsey Johnson - CEO at Gilly Group, Co-Founder of White Tee Partners has been a guest on 2 episodes.
April 30th, 2022 | Season 11 | 22 mins 10 secs

#makegolfyourthing, british columbia golf, entrepreneurship, future of golf, golf business, golf canada, golf genius software, golf industry, innovation, make golf your thing, modgolf, modgolf podcast, modgolfpodcast, pga of america, the pga show, usga

That's a wrap for Season 11 of The ModGolf Podcast! Our team is currently working on your next twelve episodes for Season 12, which launches early June 2022. We heard some amazing stories from a diverse group of guests who discussed how inclusion, technology, entertainment, music, celebrity, hospitality and community building intersect to shape the future of golf.

March 13th, 2022 | Season 11 | 35 mins 32 secs

#makegolfyourthing, alyson ramsey johnson, entrepreneurship, event production, future of golf, gilly group, golf business, golf industry, innovation, make golf your thing, modgolf, modgolf podcast, modgolfpodcast, pga of america, pga tour, sponsorship activation, sport innovation, the pga show, usga, white tee partners

"I knew I needed to get more of a differentiator for myself in the golf industry, especially as a woman. So when I launched Gilly Group I embraced all the things I love, left everything else behind and never looked back." Golf industry entrepreneur and event experience maker Alyson Ramsey Johnson joins us to share her personal and entrepreneurial journey through business and life.