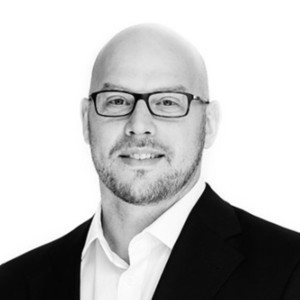 Bodo Sieber, Co-Founder and CEO of Tagmarshal
Special guest
Bodo Sieber has a passion for data analytics and design-thinking lead software applications that empower teams and operations to achieve business success.
Before focusing on golf, the German national and former rugby player was a successful start-up founder and solutions architect for software systems focusing on business intelligence, GIS and process optimization for international logistics and cellphone network operators with extensive international experience spanning over a decade across Ireland, Germany, South Africa and the US.
With Tagmarshal, Bodo and his team have been bringing extensive data and geomatics experience into golf operations for four years. The company's focus is on creating the best possible way to manage the on-course experience and flow of golf for improved player satisfaction and increased profitability. The concept behind what is now a 'golf course intelligence' data platform, perhaps unsurprisingly started on a 15th hole that had three playing groups backed up, at the end of a long, frustrating round of golf.
Having collected almost 1 billion data-points, by tracking over 7 million rounds of golf, Tagmarshal add value to 8 of the top 10 US Public courses, a number of US and international top 100 private clubs with rapid adoption in the mid tier of the market.
Tagmarshal is a golf course intelligence and pace management platform that improves efficiencies and increases revenue through actionable data and intuitive technology.
Tagmarshal is affordable with proven results and is enjoying rapid adoption across all types of golf courses from private to municipal, servicing cart, walking or dual mobility golf, with the majority of partner courses falling into the $50.00 green fee category.
Bodo Sieber, Co-Founder and CEO of Tagmarshal has been a guest on 4 episodes.