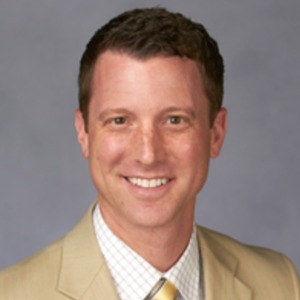 Dr. Christopher Cain, Ph.D., PGA, CHE, Director, PGA Golf Management University Program at UNLV
Special guest
Dr. Christopher Cain, the Director of the PGA Golf Management program at UNLV, has been recognized nationally and locally by the PGA of America for his educational impact and for his work as a golf professional. He has been a member of the PGA of America since 1998. At UNLV he prepares students for careers in the golf industry, covering various aspects related to the game including technical skills, working with people, and business practices within the golf and hospitality management industries.
Active on the local golf scene, Cain serves an honorary term as president of the Southern Nevada Chapter PGA until 2013. He is also an adjunct faculty member for the PGA of America and recently accepted a four-year appointment to the PGA of America University Golf Management Accreditation Team.
Cain has been published in the Journal of Recreation and Leisure Education and is in the process of completing his dissertation, which examines student, program, and institutional characteristics of PGA Golf Management programs. Cain serves as an associate professor in residence at the William F. Harrah College of Hotel Administration.
Under Cain's leadership, the UNLV PGA Golf Management University program has been involved in many philanthropic efforts benefiting local charities. Cain was the first Las Vegas based PGA Professional to receive the PGA Southwest Section Golf Professional of the Year in 2011. He was also the Pennsylvania State University PGA PGM Alumnus Golf Professional of the Year in 2007.

Education
Ph.D. in Higher Education with a focus on Education Leadership, The University of Nevada, Las Vegas

M.S., Recreation & Tourism Management, The Pennsylvania State University
B.S., Recreation & Tourism Management, The Pennsylvania State University
Dr. Christopher Cain, Ph.D., PGA, CHE, Director, PGA Golf Management University Program at UNLV has been a guest on 2 episodes.
May 15th, 2018 | Season 3 | 21 mins 20 secs

#growgolf, arccos golf, blue ocean strategy, chef's cut real jerky, entrepreneurship, future of golf, golf 20/20, golflogix, innovation, lean startup, modgolf, modgolfpodcast, pga, pga of america, pga reach, startup, top golf media, topgolf, ugull pay, we are golf, womens golf day

Host Colin Weston recaps the best from each of our twelve Season 3 guests, along with a preview of Season 4 which will premiere on May 29.

April 16th, 2018 | Season 3 | 49 mins 17 secs

#growgolf, christopher cain, entrepreneurship, future of golf, golf education, golf innovation, golf management, lean startup, major series of putting, modgolf, modgolfpodcast, msop, simon sinek, start with why, startup, topgolf, unlv, unlv pga golf management university program

Christopher Cain's life-long love for golf has led to keynote speaking engagements and recognition as one of golf's top academic influencers. But his biggest joy is the inspiration and insights he draws from his students and staff as Director of The PGA Golf Management Program at UNLV. This week Chris shares with us his thoughts on the future of golf and the influence Simon Sinek's "The Power of WHY" has on his approach to culture building and leadership within the golf industry.