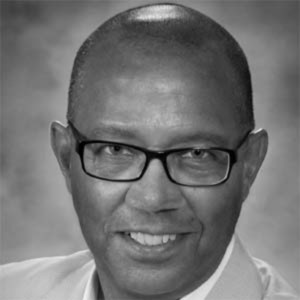 Dr. Michael Cooper - Chairman of the GOLF 20/20 Diversity Task Force
Special guest
Dr. Michael Cooper serves as Chairman of the GOLF 20/20 Diversity Task Force. He has worked in the golf industry for more than 35 years, including Director of Southeast Regional Affairs with The First Tee, and Director of Diversity for the World Golf Foundation. His passion comes from exposure to golf as a teenager and young adult. Michael's father introduced him to golf when he was 12 years old.
They were regulars at Pipe O' Peace Golf Course, which was a popular place for minority golfers, clubs and events. Although it was a daily-fee municipal golf course, it was sort of a community center where black golfers, sports icons and entertainers met to socialize and play the game.
Many of his life lessons were learned at Pipe O' Peace. At Pipe, he met and occasionally played with adults from all walks of life – gamblers, hustlers, and successful businessmen. He played with Billy Eckstine, a legendary jazz singer, Verne Allison with the Dells singing group, Charlie Sifford, Lee Elder, Althea Gibson, Pete Brown, Cliff Brown, Chuck Thorpe, James Black and hundreds more.
Dr. Michael Cooper - Chairman of the GOLF 20/20 Diversity Task Force has been a guest on 2 episodes.
May 15th, 2018 | Season 3 | 21 mins 20 secs

#growgolf, arccos golf, blue ocean strategy, chef's cut real jerky, entrepreneurship, future of golf, golf 20/20, golflogix, innovation, lean startup, modgolf, modgolfpodcast, pga, pga of america, pga reach, startup, top golf media, topgolf, ugull pay, we are golf, womens golf day

Host Colin Weston recaps the best from each of our twelve Season 3 guests, along with a preview of Season 4 which will premiere on May 29.

February 16th, 2018 | Season 3 | 42 mins 33 secs

#growgolf, diversity, dr michael cooper, future of golf, golf, golf 2020 diversity task force, golf channel, golf disruption, golf innovation, inclusion, modgolf, modgolfpodcast, startup, steve mona, we are golf, wearegolf

"Golf needs to giddy-up and change right now to keep up with an already changed world". Many people and organizations have talked for years about growing the game by connecting with under-represented groups, but Dr. Michael Cooper in one of a handful of passionate "Linking Agents" empowering existing community leaders with the tools and resources needed to actually make a difference regarding diversity and inclusion in golf.