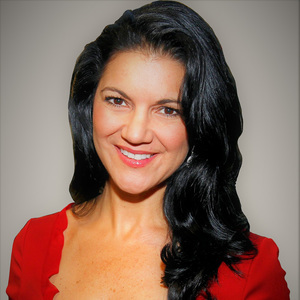 Elisa Gaudet - Founder of Women's Golf Day
Special guest
Elisa Gaudet is the founder and driving force behind Women's Golf Day (WGD), which is a global golf initiative launched in 2016 to introduce women of all ages to the game and encourage existing female golfers to "tee it up" in a fun and highly inclusive environment. The inaugural one day, four-hour event, spanned 28 countries in 485 locations, and introduced thousands of new golfers to the sport while transcending language, culture, religion, and race to celebrate golf, women, and community. To learn more about Women's Golf Day and its previous global event held on Tuesday June 5 2018, visit www.womensgolfday.com, @womensgolfday, #WomensGolfDay
Elisa is also the Founding Partner and President of Executive Golf International https://execgolfintl.com/ and has over 16 years of experience servicing golf-related clients with marketing, branding, sales as well as strategic planning and execution. She specializes in the golf industry and her experience includes working and living in the US, Europe, Latin America and numerious emerging golf markets. Some of the organizations she has worked with include the PGA TOUR, Lucent Tour de las Americas and the government of the Dominican Republic.
Prior to golf, Elisa worked in the entertainment industry for over ten years as a model and SAG and AFTRA actress. She has appeared on numerous radio and TV programs and has been a guest speaker on a variety of golf and business topics. She is an award winning writer of the "Two Good Rounds" series https://twogoodrounds.com/ and her syndicated monthly column has been running since 2003. She splits her time between New York City and Palm Beach, Florida and is passionate about ocean conservation and supports Oceana.
Elisa Gaudet - Founder of Women's Golf Day has been a guest on 4 episodes.