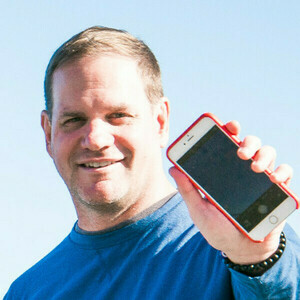 Jeremy Callahan - a.k.a. The App Man
Special guest
Jeremy Callahan, a.k.a. The App Man, specializes in developing software solutions for iPhone, Android, and Web Apps. Since 2011 he has led over 25 App development projects for iOS, Android and Web. His experience ranges from startups to fortune 500 companies.
While at IBM he led development teams at Safeway, Universal Orlando and American Express. He has also developed several other Apps, including Golf BPM and Shoe Swipe. In addition to programming he is an expert in UX (user experience), design thinking and prototyping.
Jeremy Callahan - a.k.a. The App Man has been a guest on 2 episodes.
April 30th, 2022 | Season 11 | 22 mins 10 secs

#makegolfyourthing, british columbia golf, entrepreneurship, future of golf, golf business, golf canada, golf genius software, golf industry, innovation, make golf your thing, modgolf, modgolf podcast, modgolfpodcast, pga of america, the pga show, usga

That's a wrap for Season 11 of The ModGolf Podcast! Our team is currently working on your next twelve episodes for Season 12, which launches early June 2022. We heard some amazing stories from a diverse group of guests who discussed how inclusion, technology, entertainment, music, celebrity, hospitality and community building intersect to shape the future of golf.

January 19th, 2022 | Season 11 | 31 mins 23 secs

arccos golf, golf apps, golf bpm, golf business, golf podcast, golf tech, google golf app, image golf, mindtrak golf, modgolf, modgolf podcast, sport tech, sportsbox.ai, the app store

Are you overwhelmed by the number of Golf Apps on the market? Jeremy "The App Man" Callahan joins us to provide his insights and top picks in three different categories.