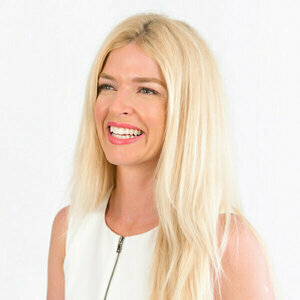 Lydia Davies - Founder and CEO of TeeMates Golf
Special guest
Lydia is the founder and CEO of TeeMates Golf. She is originally from the UK, born in Thailand, and traveled around living in Asia, Europe, and the middle East. She currently resides in Houston where she created first thought of and created TeeMates Golf. Having been in the music industry, and a serial entrepreneur, she got into tech early on as part of her previous ventures.
From music on the charts in the UK to a music school and real estate in the US, she got the itch to start another business. Lydia played her first full round of golf on Yas Links in Abu Dhabi in 2012. She was fascinated at how difficult the game was and how much focus it required.
TeeMates was created when her now husband, Andrew - a self-proclaimed golf degenerate - would always send her photos of himself playing at course alone whilst on work travel. With golf growth rates off the charts, Lydia knew there must be others in his hotel or area that would want to join him on the Teebox.
From this she created TeeMates Golf, designing the wire frames and connecting with a dev team to code. Within a year TeeMates Golf was launched on the app and google play stores. In the first 6 months they got 10k downloads and knew there was a market for it. The app has taken off and Lydia is working on adding new and fun features to the app to make it a full and inclusive golf community experience.
Lydia Davies - Founder and CEO of TeeMates Golf has been a guest on 4 episodes.