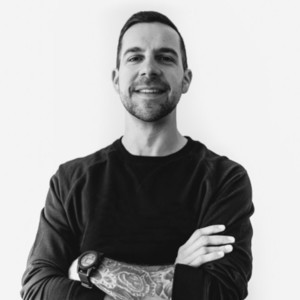 Nick Steiner - Founder, Back2Basics Golf
Special guest
Nick Steiner - Founder, Back2Basics Golf has been a guest on 2 episodes.
February 5th, 2021 | Season 8 | 18 mins 50 secs

alissa kacar, back2basics golf, diversity and inclusion, draftkings, edison wedges, future of golf, gamerz golf, garmin, golf, golf ai, golf channel, imagine golf, innovation, lgbtq, lgbtq rights, medinah country club, mental health, mental health awareness, modgolf, modgolfpodcast, newladygolfer, pga of america, pga tour, robert sereci, shee golfs, shee sisters, tadd fujikawa

Host Colin Weston recaps the best from each of our twelve Season 8 guests, along with a preview of Season 9 which will premiere February 19 2021.

December 16th, 2020 | Season 8 | 31 mins 31 secs

back2basics golf, cameron smith, entrepreneurship, future of golf, golf, golf channel, innovation, modgolf, modgolfpodcast, nick steiner, pro path putting mirror

"Acquisition and other milestones down the road, that's what we are striving for but when we look back and connect the dots, it's the little moments that led you there, it's the breakthroughs that you had, it's the hard things that you got over that make the entire process worth it." We sit down with Back2Basics Golf Founder Nick Steiner to hear insights from his entrepreneurial journey that has taken him from San Diego scooter culture to Australia's Gold Coast.