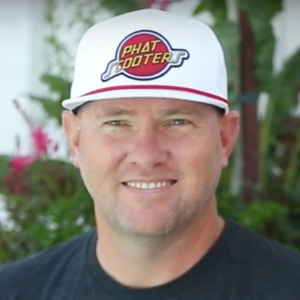 Peter Johnson - Co-Founder & CEO of Phat Scooters
Special guest
Peter Johnson is the co-founder and CEO of Phat Scooters. Though he was born in Mesa, AZ, he grew up in Guam until he was recruited to swim competitively for the University of Arizona. Being a collegiate competitive athlete requires immense dedication and drive, and helped shape Peter into the leader he is today.
In college, he recognized his natural talent for networking and business development and earned his bachelors degree in Communication with a minor in Business. A serial entrepreneur, Peter started his first business when he was only 10 years old, cleaning up neighborhood yards while balancing school and swim practice. After college, he helped grow his family's custom cabinetry business to a multi-million dollar company.
He then transitioned into a hybrid world of tech, construction, and engineering as President of Eco PACT, a sustainable products solution for the packaging, storage, shipping, distribution and manufacturing industries. The company became tremendously successful, working with Fortune 500 companies across the globe. From there, he became president of KloudBlu, an innovator in wireless communication devices and asset tracking.
While running KloudBlu, a friend (now business partner) purchased an electric scooter from overseas to use to get around the neighborhood. One ride and Peter was hooked, but he noticed several design flaws that could be improved. After a year of research and development, Peter and two friends founded Phat Scooters. Soon they couldn't keep up with demand, and the garage start-up transitioned into a full time business.
Since launching in 2017, Phat Scooters has skyrocketed in popularity in the electric scooter market both commercially and as a personal lifestyle E-Cruiser. Phat Scooters has received rave reviews from PGA players, professional athletes, celebrities, and more. Whether it's to run errands, meet up with friends, or hit a few rounds of golf, everyone has a blast cruising around on their electric Phat Scooters Product.
For more information about Phat Scooters, visit phatscooters.com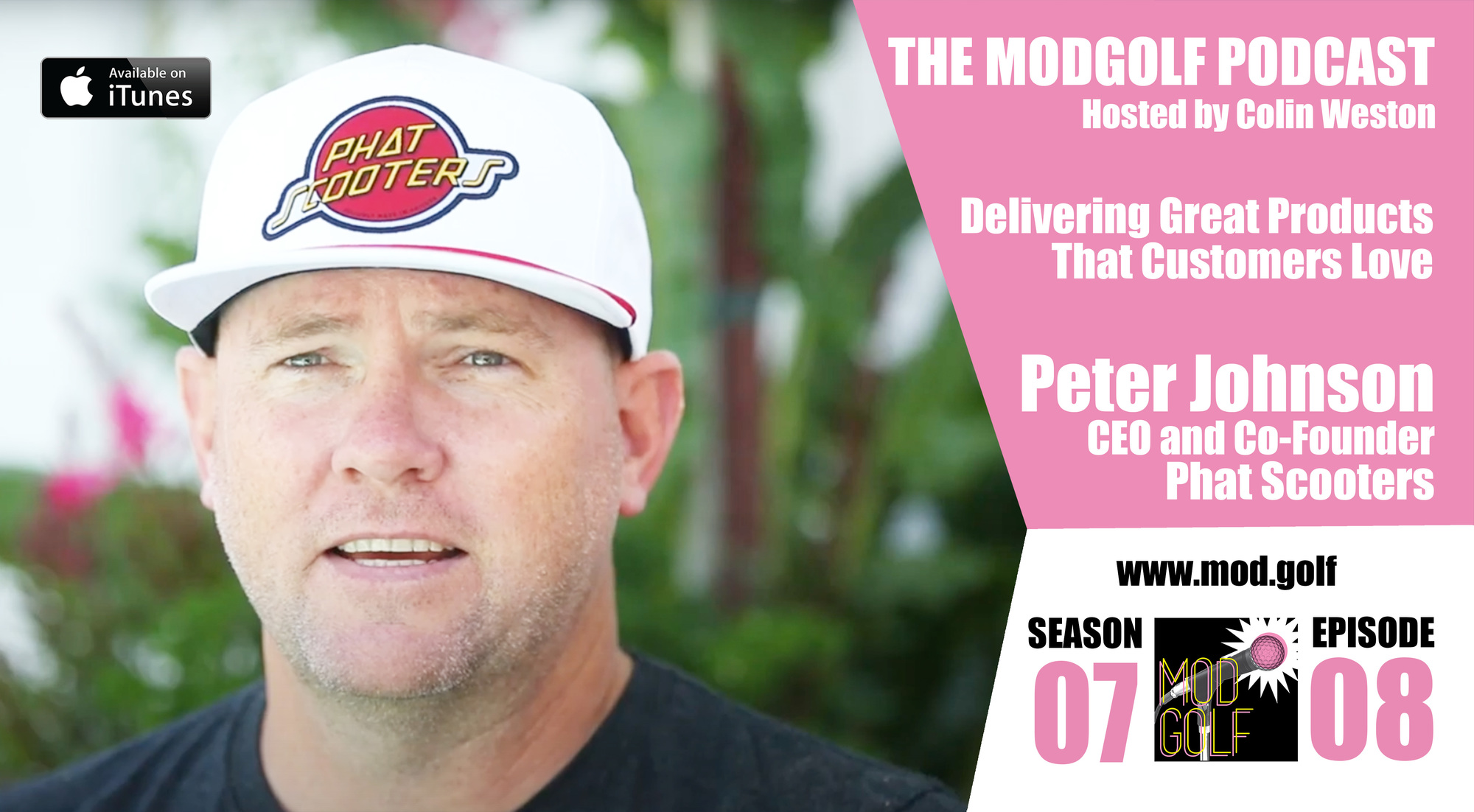 Peter Johnson - Co-Founder & CEO of Phat Scooters has been a guest on 2 episodes.
August 23rd, 2020 | Season 7 | 16 mins 49 secs

#growgolf, arccos golf, billy casper golf, dialed in golf solutions, entrepreneurship, future of golf, golf, golf channel, golf women, honma golf, hype sports innovation, innovation, modgolf, modgolfpodcast, pga, pga show, phat scooters, sal syed, sister golf, sport tech, trackman, transrover, usga, we are golf

Host Colin Weston recaps the best from each of our ten Season 7 guests, along with a preview of Season 8 which will premiere early September 2020.

May 12th, 2020 | Season 7 | 32 mins 28 secs

#growgolf, entrepreneurship, future of golf, golf, golf channel, golf women, innovation, modgolf, modgolfpodcast, peter johnson, pga, pga show, phat scooters, red bull, sport tech, twitch, usga, we are golf

"Our customer validation market research was riding our first scooters around and seeing the looks of excitement and having people ask where they could get one. That's when we knew we were on to something". Peter Johnson, Co-Founder and CEO of Phat Scooters joins host Colin Weston to share his entrepreneurial insights and business philosophy.