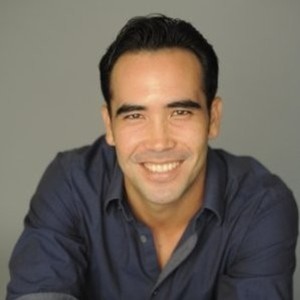 Reid Fowler - DraftKings PGA Fantasy Sports & Betting Analyst
Special guest
Reid Fowler is a DraftKings Fantasy Analyst and is developing a strong reputation in the daily-fantasy sports community, focusing on golf handicapping. He appears nightly on DraftKings' evening daily fantasy show and is featured on his very own show aptly named, "Reid The Green," where he analyzes each PGA tournament throughout the season. He also appears weekly on The Pat Mayo Experience covering the PGA specifically and works with Golf Advisor, Golf Digest, ESPN Radio in Los Angeles, NBC Sports Radio, SNY, and TSN covering everything from the PGA to the NFL. Follow him on twitter (@reidtfowler) where you can find links to all of his work.
Reid Fowler - DraftKings PGA Fantasy Sports & Betting Analyst has been a guest on 2 episodes.
February 5th, 2021 | Season 8 | 18 mins 50 secs

alissa kacar, back2basics golf, diversity and inclusion, draftkings, edison wedges, future of golf, gamerz golf, garmin, golf, golf ai, golf channel, imagine golf, innovation, lgbtq, lgbtq rights, medinah country club, mental health, mental health awareness, modgolf, modgolfpodcast, newladygolfer, pga of america, pga tour, robert sereci, shee golfs, shee sisters, tadd fujikawa

Host Colin Weston recaps the best from each of our twelve Season 8 guests, along with a preview of Season 9 which will premiere February 19 2021.

November 9th, 2020 | Season 8 | 39 mins 41 secs

draftkings, entrepreneurship, fantasy golf, future of golf, golf, golf channel, innovation, modgolf, modgolfpodcast, pga tour, reid fowler, sport tech

"How do you capture engaging PGA Tour golf content without spending a ton of money on infrastructure and technology?" Host Colin Weston speaks with DraftKings PGA Fantasy Sports & Betting Analyst Reid Fowler as he shares how they create fun, memorable experiences for every demographic of sports fan.