What can golf learn from other pro sport leagues when it comes to how content is consumed, fan engagement is amplified, and collective experiences are heightened? Host Colin Weston speaks with DraftKings PGA Fantasy Sports & Betting Analyst Reid Fowler as he shares how they create fun, memorable experiences for every demographic of sports fan.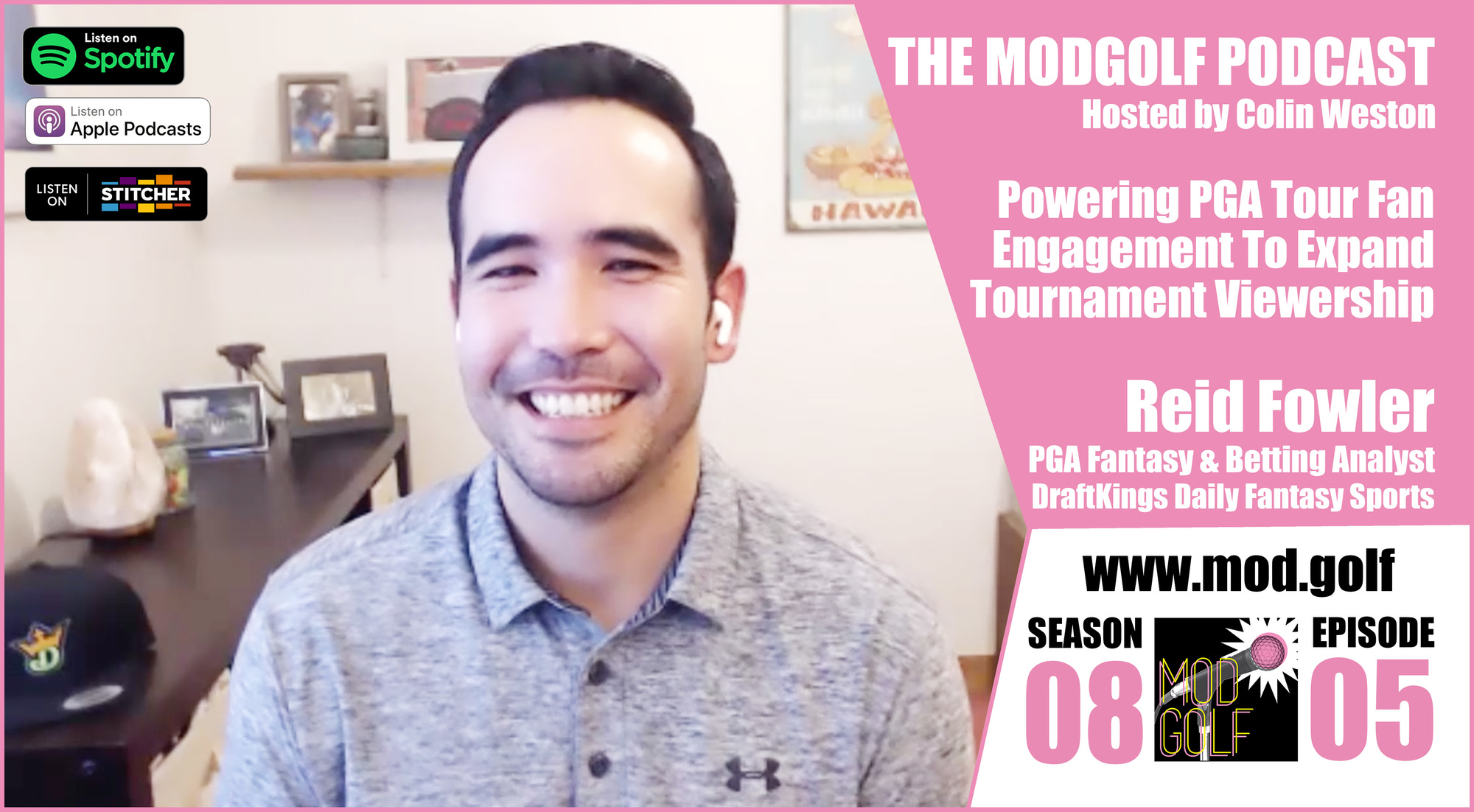 Want to see what all the fuss is about with the DraftKings One Million Dollar Masters Contest? Or like me, you want to dip your toe in the sports betting pool and place $20 on a six player Masters "team"? Then check out the DraftKings website or mobile app to put some skin in the game and have some fun!
DraftKings' has launched the first ever multi-sport $100K free-to-play pool combining The Masters and NFL Sunday. Also, in a study of over 1,000 fans of both football and golf, DraftKings found 77% are interested in engaging with multisport gaming.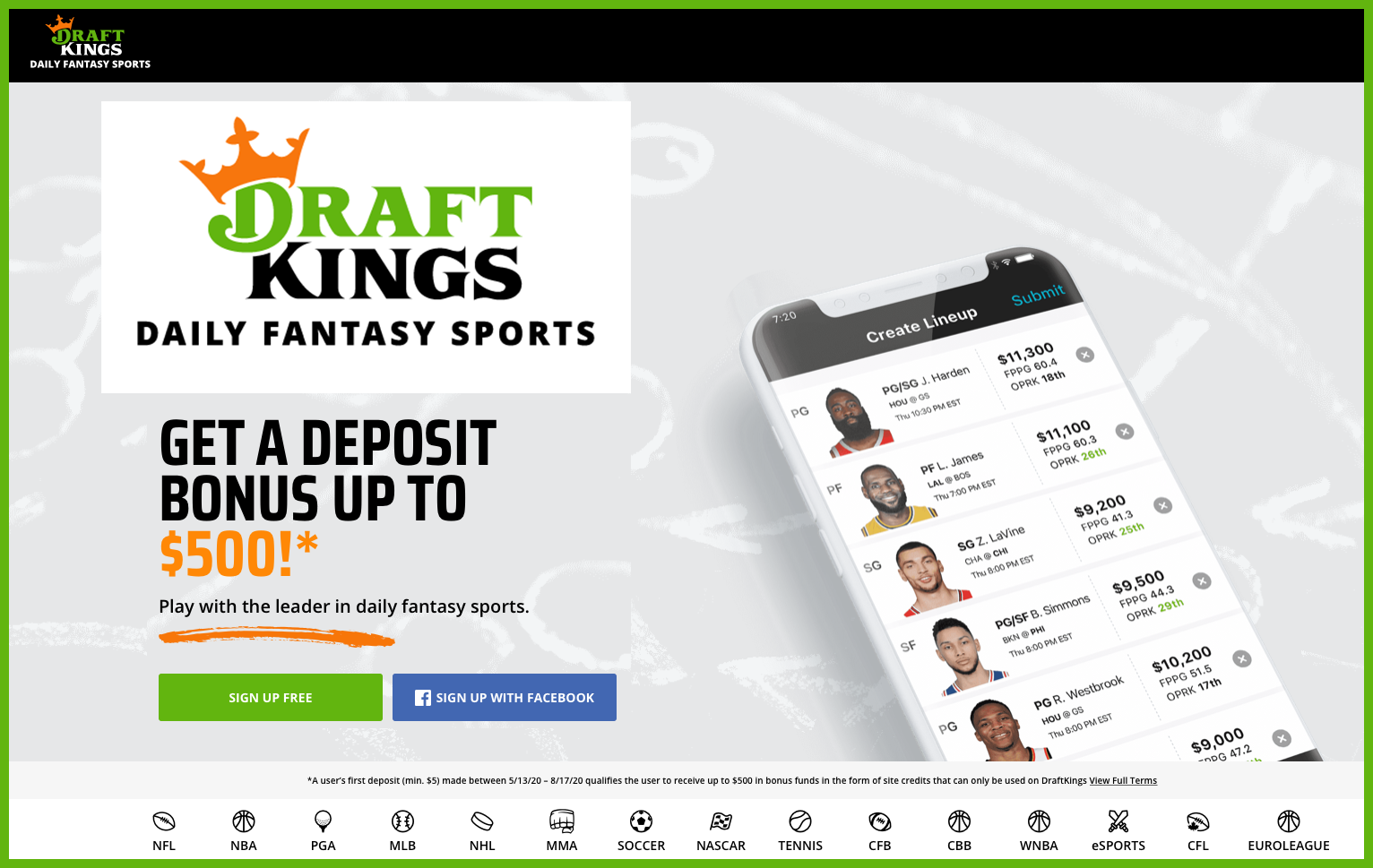 Click on the image below to check out our extended conversation with Reid on our Youtube Channel!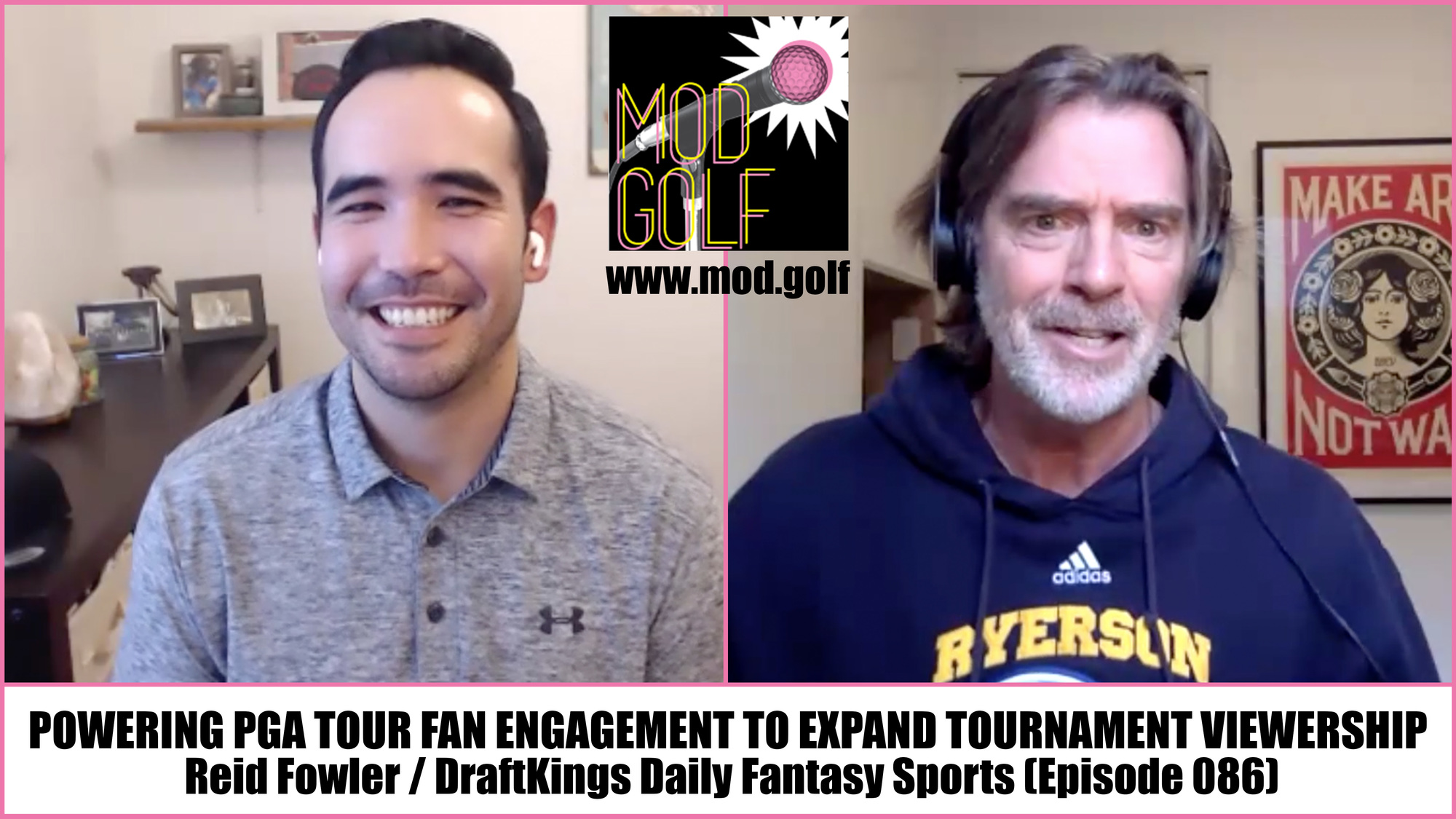 Our Top 3 Reid Fowler Quotes From This Episode
Number 3
"How do you capture pro golf coverage without spending a ton of money on infrastructure and technology? The logistics of how you film golf at a PGA tournament, you're talking about acres and acres of land. It's just not feasible. How do you increase engagement on a Thursday and Friday at a golf tournament? Well there has to be a push on how golf is being consumed. When I was at Sawgrass for The PLAYERS Championship, they were pushing the technology so that you could see every single shot from every player, whether it be live or you click on the player to see that shot. Now at The Masters, they're introducing an app so you can choose your favourite golfers and follow them and see every shot. That is going to increase viewership and the ability to engage. When looking to monetize golf tournament viewing, there are a lot of opportunities with this. That is where golf needs to progress. While the tournament is being played, how do get golf on TV and digital platforms sooner rather than later."
Number 2
"When you're watching sports - and maybe it's just bragging rights with your buddies - but when you have a stake in the game it makes it way more engaging and entertaining. DraftKings has created a platform to amplify the fan engagement around the PGA Tour, especially during those early rounds of a tournament."
Number 1
"Golf is the closest to NFL football when you talk about how fans interaction with fantasy games. The cadence on how someone builds a fantasy football lineup is so similar to golf because it is week-to-week. I saw this correlation and said this is something we should really focus on because engagement heavily increased in the 18 to 35 year old demographic, especially on the Thursday and Friday of a PGA event when viewership is historically the lowest over the four days of a tournament."
---
At the end of this episode I ask Reid about DraftKings' role as an ethical corporate citizen regarding gambling addiction. I was pleased to hear that DraftKings takes this seriously and continues to expand their education and support for people struggling with with a gambling problem. While the vast majority of people enjoy gambling without falling into addiction, the prevalence rate for persons who veer into pathological gambling and potential life-ruining consequences is about 2.2 percent in the U.S., per 2014 findings by the National Council on Problem Gambling.
With an expansion of legal sports wagering in the U.S., a new cohort of citizens, however small, will get introduced to sports betting and struggle to find the line between entertainment and addiction. If you or someone you love struggle with their relationship with gambling, please reach out to Gamblers Anonymous