"In any industry, especially in our industry one needs to have an entrepreneurial mindset. But the challenge is this: in most clubs it's not that my fellow club managers lack imagination or innovation. They are pretty bright folks. It's through no fault of their own but the challenge is that we work in an environment where we change boards frequently, presidents every couple of years and the fear of failure in most clubs is so high that it prevents the management team from experimenting and innovating because the tolerance for failure is very small. Fortunately for us at Medinah we have educated and have the support of the board so that I have a pretty large safely net. So for as many ideas that have succeeded we have an equal amount that have failed. But you know what, it's okay. We want our employees and our team to think outside the box because just like I have a safety net, I want to provide them with a safety net as well."
Host Colin Weston speaks with Medinah Country Club GM/COO Robert Sereci to learn how he took an innovator's mindset to transform the iconic golf venue to become a vibrant, welcoming, experience-based community.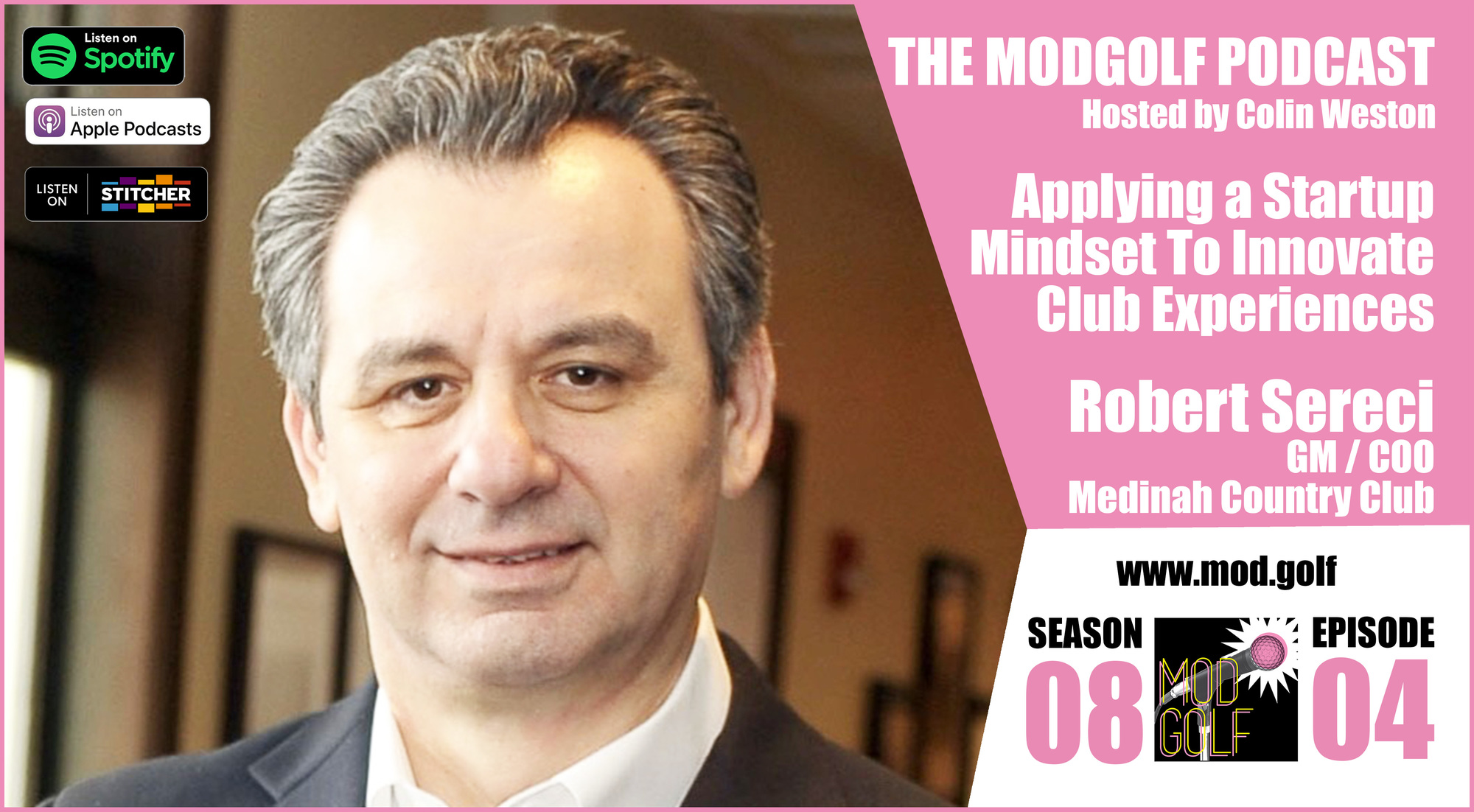 Hired at Medinah in 2015, Robert is a strong collaborator and team builder, and has worked to strengthen and empower the Medinah brand. In 2016, Robert worked with his board, management, and membership to roll out "Medinah 2020," a comprehensive $25 million phased club improvement plan. All of these investments will move Medinah Country Club into a more modern era of membership enhancements and strengthens its community.
Prior to Medinah Country Club, Robert was GM of The American Club in Hong Kong, a 3000-member club founded in 1925. He has been COO of Northwood Club in Dallas and Gaillardia Country Club in Oklahoma City. In addition to being a Certified Club Manager, Robert holds a degree in Hotel and Restaurant Management from Cal Poly Pomona and an MBA from Georgia State University.
Check out our extended conversation with Robert on our Youtube Channel!