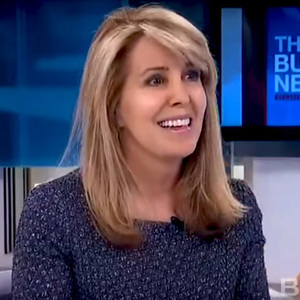 Renée Mauborgne - Co-author of Blue Ocean Strategy and Blue Ocean Shift
Special guest
Click to listen to Renée's ModGolf Podcast episode >> https://modgolf.fireside.fm/062-renee-mauborgne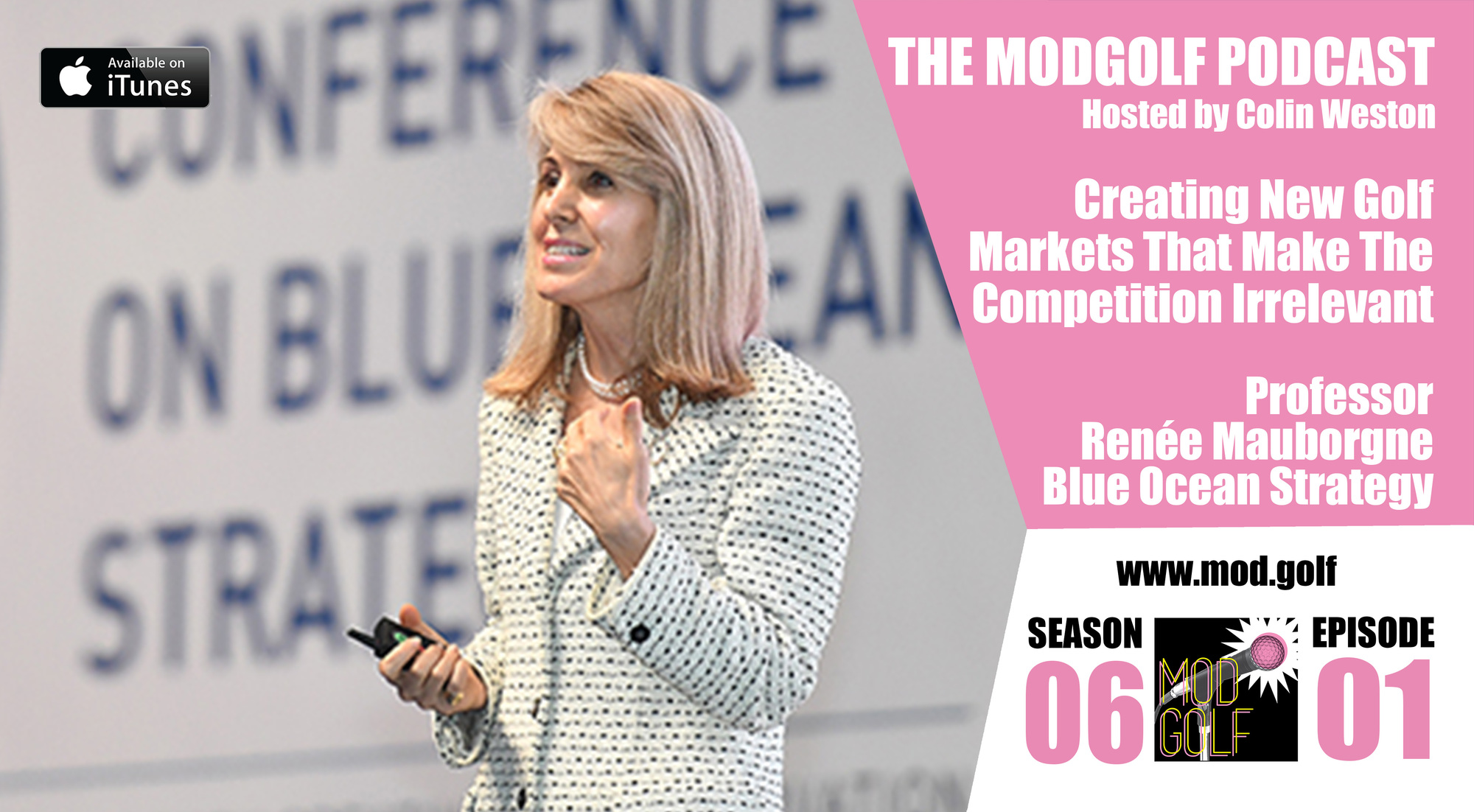 Renée Mauborgne is The INSEAD Distinguished Fellow and a professor of strategy at INSEAD, one of the world's top business schools. She is also Co-Director of the INSEAD Blue Ocean Strategy Institute. She was born in the United States.
Mauborgne served on President Barack Obama's Board of Advisors on Historically Black Colleges and Universities (HBCUs) for the President's two terms. She is also a Fellow of the World Economic Forum.
Mauborgne is the co-author of the global bestseller Blue Ocean Strategy (Harvard Business Review Press) and the indispensable follow-up, BLUE OCEAN SHIFT: Beyond Competing – Proven Steps to Inspire Confidence and Seize New Growth (Hachette Books, September 2017). BLUE OCEAN SHIFT is a New York Times Bestseller and #1 Wall Street Journal Bestseller. It is also an USA Today Bestseller, Los Angeles Times Bestseller, and an International Bestseller. Amazon selected BLUE OCEAN SHIFT as a "Best Business and Leadership Books of 2017."
BLUE OCEAN SHIFT was also selected as "Apple iBooks' Best Business Book of the Month", and as a Financial Times "Business Book of the Month". BLUE OCEAN SHIFT was chosen as the #1 business book of 2017 by Library Journal. Her book Blue Ocean Strategy has sold over 3.6 million copies and is recognized as one of the most iconic and impactful strategy books ever written. It is being published in a record-breaking 46 languages and is a bestseller across five continents. It was also selected as a "Top Ten Business Book of 2005″ by Amazon.com, and as one of the 40 most influential books in the History of the People's Republic of China.
Mauborgne is ranked in the top 5 management gurus in the world in the Thinkers50 listing of the World's Top Management Gurus. She is the highest placed woman ever on Thinkers50. In 2014, Mauborgne, along with her colleague W. Chan Kim, received the Carl S. Sloane Award for Excellence from the Association of Management Consulting Firms due to the impact their management research has made on the global consulting industry. She also won the 2011 Thinkers50 Strategy Award. Mauborgne was selected for the 2011 Leadership Hall of Fame by Fast Company magazine and as one of the World's 50 Best Business School Professors in 2012 by Fortune.com. She was also named among the world's top five best business school professors in 2013 by MBA Rankings.
Mauborgne received the Nobels Colloquia Prize for Leadership on Business and Economic Thinking 2008 and is the winner of the Eldridge Haynes Prize, awarded by the Academy of International Business and the Eldridge Haynes Memorial Trust of Business International, for the best original paper in the field of international business. She is the winner of the Prix DCF 2009 (Prix des Dirigeants Commerciaux de France 2009) in the category of "Stratégie d'entreprise." L'Expansion named Mauborgne along with her colleague W. Chan Kim as "the number one gurus of the future." The Sunday Times (London) called them "two of Europe's brightest business thinkers," and noted, "Kim and Mauborgne provide a sizeable challenge to the way managers think about and practice strategy." The Observer called Kim and Mauborgne, "the next big gurus to hit the business world." She won the 2007 Asia Brand Leadership Award. Mauborgne and Kim are the top 5 bestselling authors in the world at the Case Centre and the recipients of numerous Case Centre awards including "The Global Top 10 Bestselling Case Writers (2015/2016)", "All-Time Top 40 Bestselling Cases" in 2014, "Best Overall Case" in 2009 across all disciplines and "Best Case in Strategy" in 2008.
Mauborgne co-founded the Blue Ocean Global Network (BOGN), a global community of practice on the blue ocean strategy family of concepts that they created. BOGN embraces academics, consultants, executives, and government officers.
Renée Mauborgne - Co-author of Blue Ocean Strategy and Blue Ocean Shift has been a guest on 2 episodes.
October 31st, 2019 | Season 6 | 18 mins 17 secs

#growgolf, adam heieck, azucena maldonado, blue ocean strategy, buffalo agency, buffalo.agency, dale merrit, entrepreneurship, future of golf, gina rizzi, golf canada, golf channel, golf genius, golfpay, innovation, kevin thistle, latina golfers, lean startup, modgolf, modgolfpodcast, pga, pga of canada, radius sports group, renee mauborgne, reviver sport entertainment, rich katz, startup, tee it forward, usga, we are golf, youth on course

Host Colin Weston recaps the best from each of our ten Season 6 guests, along with a preview of Season 7 which will premiere early January 2020.

April 18th, 2019 | Season 6 | 53 mins 50 secs

blue ocean shift, blue ocean strategy, entrepreneurship, future of golf, golf channel, innovation, modgolf, modgolfpodcast, nextlinks, pga, renee mauborgne, shots in the night, startup, topgolf, troon golf, usga, we are golf

"I think those pain points in all areas of golf are tremendous opportunities to rethink the industry in many exciting ways". How do you innovate within the hyper-competitive golf industry in a non-disruptive way? Professor Renée Mauborgne, co-author of the best-selling business books Blue Ocean Strategy and Blue Ocean Shift provides a masterclass on how golf industry businesses and organizations can capture new demand, find new customers and make the competition irrelevant.