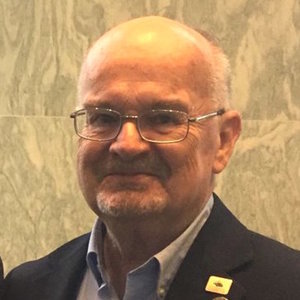 Steve Jubb, PGA - CEO/Executive Director of The National Alliance for Accessible Golf
Special guest
Steve Jubb, PGA - CEO/Executive Director of The National Alliance for Accessible Golf has been a guest on 3 episodes.
October 24th, 2018 | Season 4 | 20 mins 47 secs

aimee cho, callaway, entrepreneurship, footjoy, future of golf, gcsaa, golf and life, golf apparel, golf channel, golf podcast, golf with aimee, innovation, jay karen, kinona, michael breed, modgolf, modgolfpodcast, national golf day, ngcoa, pga show, rhett evans, startup, topgolf, wearegolf, women's golf day, womens fashion, womens golf, womens golf clothes

Well, that's a wrap for Season 4 of The ModGolf Podcast! Our passionate team of content creators are feverishly working on your next twelve episodes for Season 5, which launches on October 31. We heard some amazing stories from a diverse group of guests who discussed how technology, entertainment experiences, music, celebrity, hospitality and community building intersect to shape the future of golf.

July 17th, 2018 | Season 4 | 1 hr 5 mins

#diversityandinclusion, #growgolf, #risewithus, diversity, entrepreneurship, espn, future of golf, inclusion, innovation, kpmg, modgolf, modgolfpodcast, rise with us, special olympics, usa games, we are golf

"Let me win. But if I cannot win, let me be brave in the attempt". These are the inspirational words from organizer Alana Brahler for the USA Games Special Olympics golf athletes. On this episode we cover a unique golf event that transforms both the lives of the participants and the people that support them.

May 29th, 2018 | Season 4 | 54 mins 40 secs

#growgolf, about golf, buffalo.agency, capital hill, diversity, future of golf, golf, golf 2020 diversity task force, golf channel, golf disruption, golf innovation, golftec, inclusion, michael breed, modgolf, modgolfpodcast, startup, steve mona, the first tee, topgolf, we are golf, wearegolf, world golf foundation

Our host Colin Weston travels to Capital Hill in Washington to both participate in and reveal some compelling stories from National Golf Day 2018.