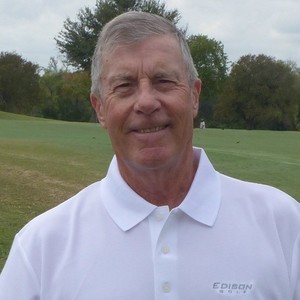 Terry Koehler - Chairman / Director of Innovation at Edison Golf Company
Special guest
"While other designers develop their wedges with their paid tour players, my work has always been focused on recreational golfers. There is nothing quite as rewarding as having an 8, 10 or 15 handicap player tell me I've made a difference in their wedge game."
Terry's 45 years as an entrepreneur, innovator, writer and creative driver has provided a wealth of experience that has led to the creatioon of the Edison Golf Company. Accomplished brand manager, product developer, communications driver and writer, for the last two years Terry has been working on a completely new approach to wedge design and the Edison Forged wedges are now in production.
Edison Forged wedges are designed specifically for recreational players, NOT tour professionals and they are unlike anything on the market in spin, launch angle consistency and distance dispersion. Check them out at www.EdisonWedges.com.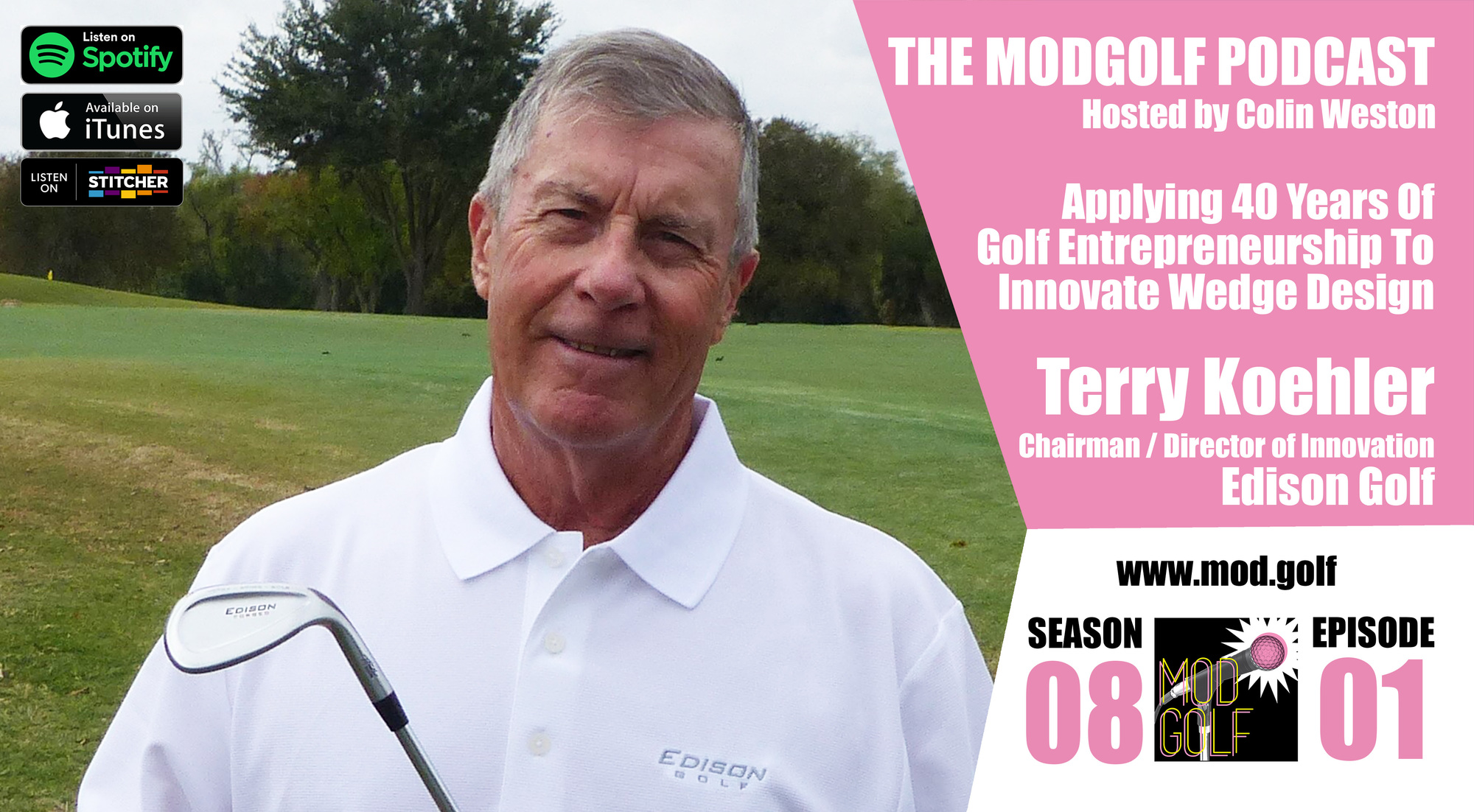 Terry Koehler. For over 30 years, he has focused his design energies on the needs of recreational golfers, NOT tour professionals. If you were fortunate enough to play wedges or irons by Reid Lockhart®, EIDOLON®, SCOR™ or most recently the Ben Hogan® TK Wedges and Ft. Worth irons, you know his work.
In 1992, Terry patented "Koehler sole" was the first (and still the only) wedge sole to combine both a high and low bounce into each wedge to make them versatile from any kind of lie and any swing path.
In the Reid Lockhart wedges in 1995, he introduced a thicker upper face section to improve spin and shot dispersion. He refined that concept with the EIDOLON wedges from 2003-2010 and began to see others follow his lead, though none have yet matched his 1995 improvements.
The EIDOLON wedges in 2003 were also the first to incorporate 100% CNC-milled faces and grooves. The market leading brand introduced their milled grooves in 2005.
In 2011, his SCOR wedges introduced progressive weighting throughout the line of "scoring clubs", from 41 to 61 degrees in loft. The leading wedge brand introduced their progressive weighting in 2016.
From 2014-2016, he led the team that brought the vaunted Ben Hogan brand back to the golf equipment industry, and the company launched with his designs for the TK15 wedges and Ft. Worth 15 irons, both earning acclaim from golfers of all skill levels. But retirement didn't really stick, and by 2017, he was working on the revolutionary wedge designs that have become the Edison Forged wedges.
Over the past 30 years, he has orchestrated formal research into golfers and their wedges, and has conducted hundreds of live golfer interviews at dozens of demo days. He has also put many major-brand 'tour design' wedges through a battery of independent robotic tests to understand their performance weaknesses.
Most recently Terry has authored a patent application that defines breakthrough technologies in designing and crafting wedges with additive manufacturing (3D printing) methodologies.
Terry Koehler - Chairman / Director of Innovation at Edison Golf Company has been a guest on 2 episodes.
February 5th, 2021 | Season 8 | 18 mins 50 secs

alissa kacar, back2basics golf, diversity and inclusion, draftkings, edison wedges, future of golf, gamerz golf, garmin, golf, golf ai, golf channel, imagine golf, innovation, lgbtq, lgbtq rights, medinah country club, mental health, mental health awareness, modgolf, modgolfpodcast, newladygolfer, pga of america, pga tour, robert sereci, shee golfs, shee sisters, tadd fujikawa

Host Colin Weston recaps the best from each of our twelve Season 8 guests, along with a preview of Season 9 which will premiere February 19 2021.

September 21st, 2020 | Season 8 | 36 mins 6 secs

#growgolf, edison golf, edison wedges, entrepreneurship, future of golf, golf channel, golf women, innovation, modgolf, modgolfpodcast, pga, pga show, usga, we are golf

"Just like with any product, the value proposition starts with performance. If you see a gap in a market and you believe you can fill it with an improved set of performance criteria, that's what thrills me." On our first episode of Season 8, Edison Golf Chairman and Director of Innovation Terry Koehler joins us to share how he created a new standard for wedges that appeal to the massive recreational golf market.