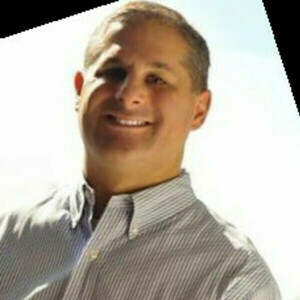 Rich Katz - Founder & CEO at Katz Strategy, LLC
Co-Host of The ModGolf Podcast
A boutique agency specializing in golf, lifestyle and sport, Katz Strategy, LLC is the premier source for marketing, public relations and content strategy and execution; business advisory; and partnership development. Founder and CEO Rich Katz is widely regarded as a master strategist. With extensive knowledge of how brands should be positioned and companies structured, Rich has over 30 years of success helping clients infiltrate B2B and B2C audiences. Katz Strategy's mantra, "Fresh Perspectives, High Performance," blends attention-grabbing concepts with purposeful messaging and content that connects brands and buyers.
Rich Katz - Founder & CEO at Katz Strategy, LLC has hosted two Episodes.
April 30th, 2022 | Season 11 | 22 mins 10 secs

#makegolfyourthing, british columbia golf, entrepreneurship, future of golf, golf business, golf canada, golf genius software, golf industry, innovation, make golf your thing, modgolf, modgolf podcast, modgolfpodcast, pga of america, the pga show, usga

That's a wrap for Season 11 of The ModGolf Podcast! Our team is currently working on your next twelve episodes for Season 12, which launches early June 2022. We heard some amazing stories from a diverse group of guests who discussed how inclusion, technology, entertainment, music, celebrity, hospitality and community building intersect to shape the future of golf.

February 7th, 2022 | Season 11 | 45 mins 2 secs

golf business, golf canada, golf podcast, katz strategy, landscapes golf management, mark mattingly, modgolf, modgolf podcast, ngcoa, pga of america, rich katz, usga

"If you're going to get into the golf business, you need to love seeing people get that spark in their eye as they joyfully experience this great game. And if you love to do that, you'll go the extra mile to provide that quality programming and on-boarding." Guest host Rich Katz sits down with Landscapes Golf Management Executive VP Mark Mattingly for an engaging conversation that spans his three-plus decades in the golf industry.