Chris Kallmeyer, Co-CEO at Golf Genius Software joins us to share how the company continues to expand their product offerings through a simple success formula: earn the trust of existing customers by observing how they operate, asking what their biggest pain points are and serving their unmet needs.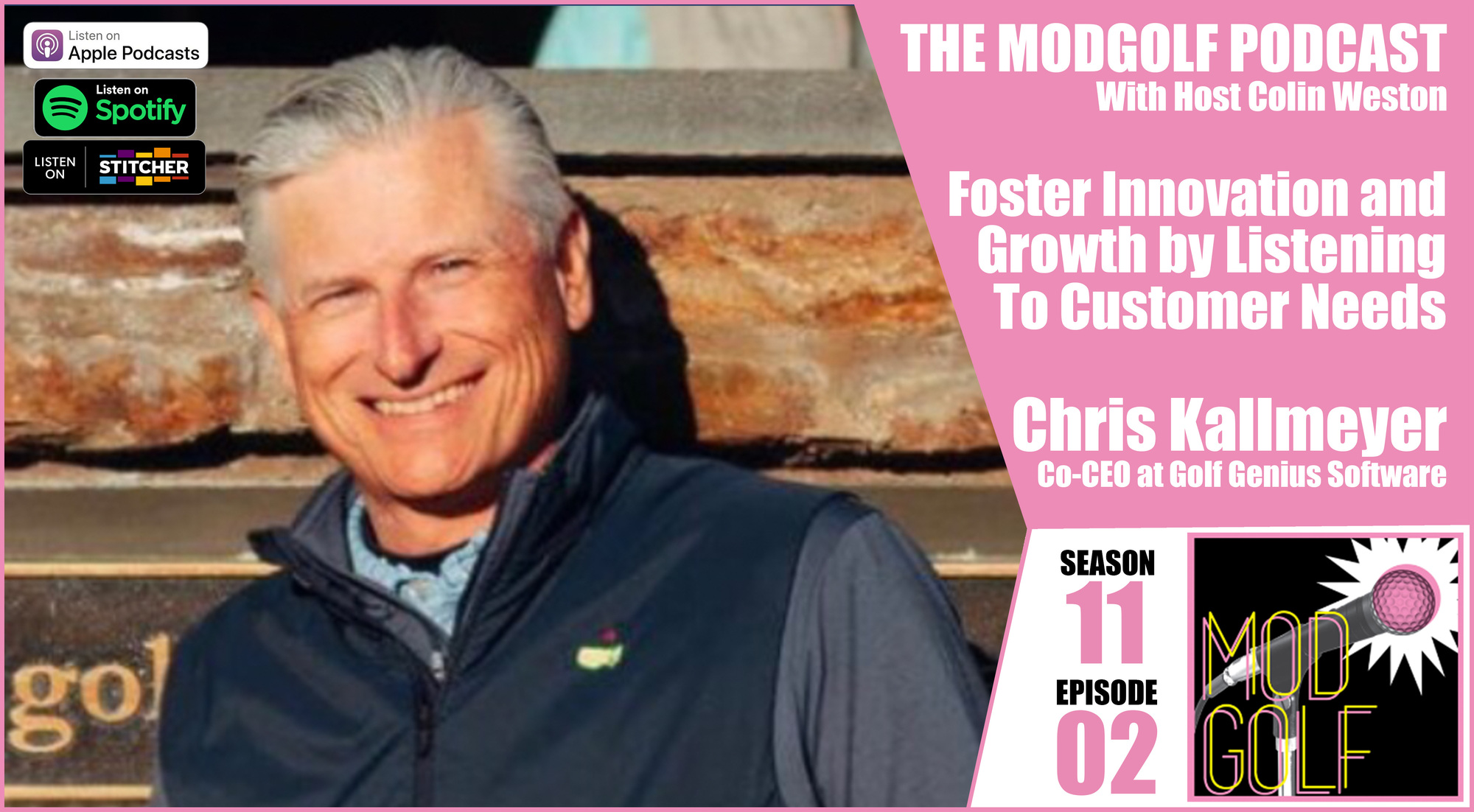 Chris provides valuable insights to how they "future proof" the business, such as diversifying their revenue model by "white-labelling" software products to larger organizations, aquire companies that strategically compliment their product portfolio and building partnerships with industry players like The USGA and Golf Canada to help amplify their reach. He also shares how Golf Genius Software's culture of innovation allows them to simultaneously enhance existing products while bringing new enterprise products to the golf marketplace.
Click on the image below to check out our extended conversation with Chris on our Youtube Channel!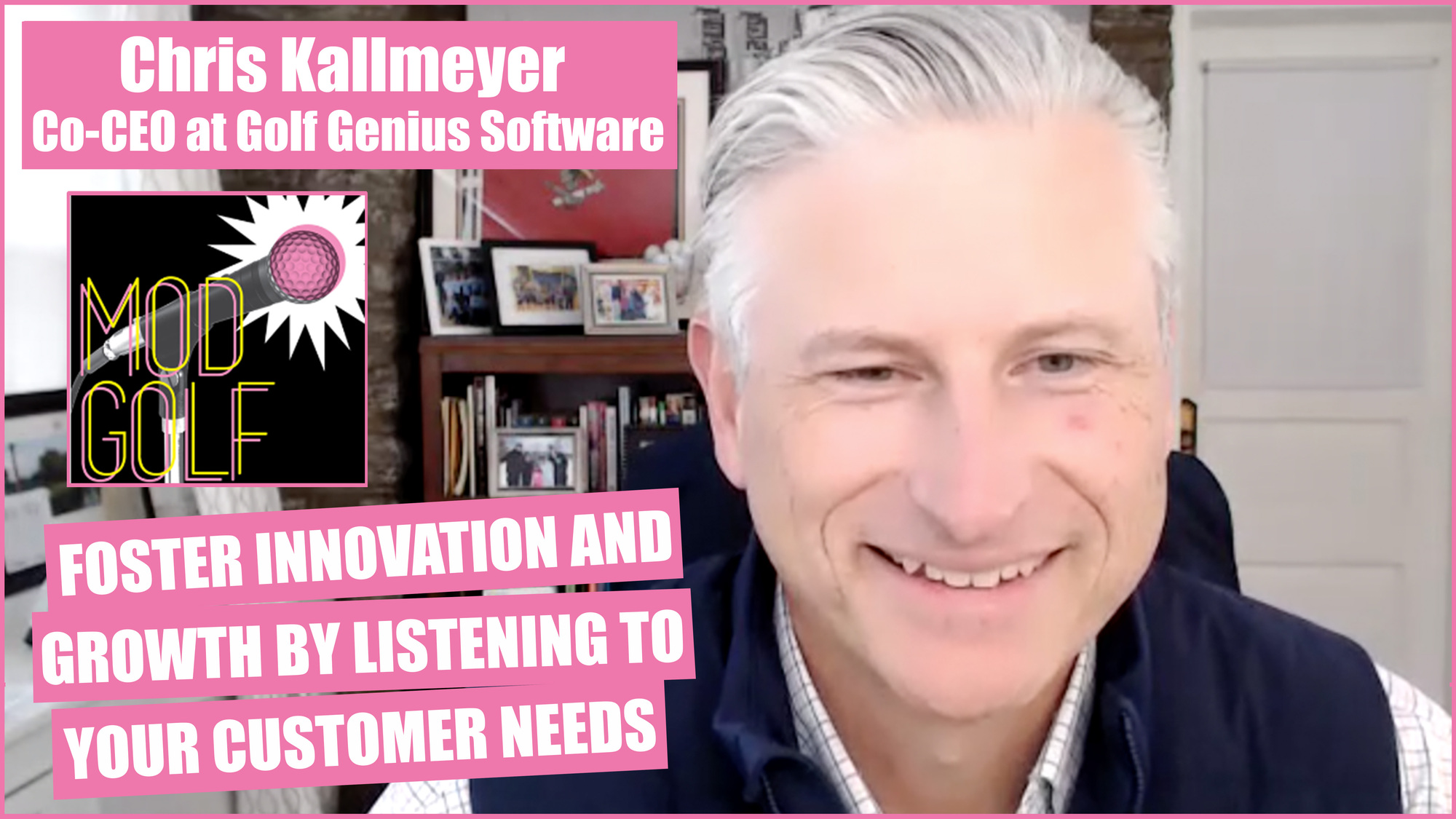 Want to learn more about Chris and Golf Genius Software? Visit their website to see how Golf Genius powers tournament management at over 10,000 private clubs, public courses, resorts, golf associations, and tours in over 60 countries.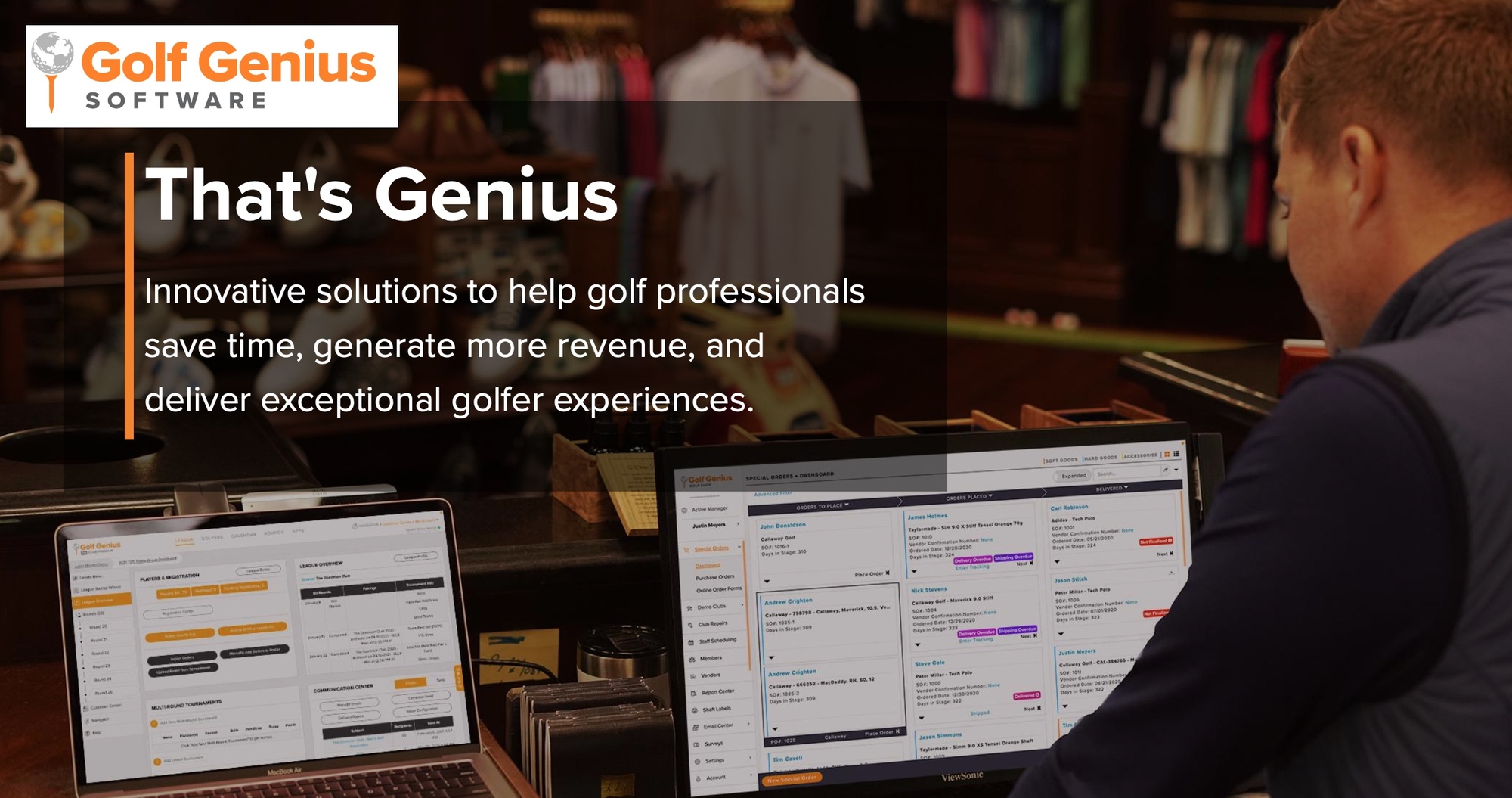 You can learn more about Chris on his bio page.
Show Notes and Chris Quotes
"We believe that it's never been more important for golf professionals to have tools that save them time and help them deliver great experiences to golfers. That's where we come in to the picture. So that's really the growth part of it. Of the pandemic the question then becomes retention. How do you keep these folks engaged? That really comes down to what type of experience is the golf course delivering. You get folks out there for a league or for nine holes or a practice session. What brings the back, what's going to turn them into golfers for life? What's going to turn them into folks that are going to play say 10, 15, 20 or more rounds of golf a year because that's really the name of the game."