"If we go back in history, systemically with PGA of America's "Caucasian Only Clause" that was in effect till 1960, which was not that long ago. So if you look at that, you really didn't see that many black, brown, Hispanic people in the game. Fast forward to me growing up, people still didn't have that representation. I'm a big believer in "If you can see it, you can be it" right. If I can see somebody that looks like me, if I have that representation that I can get into this sport, or I can see a career in it." - Laura Diaz, Sr. Director of Community & Inclusion With The LPGA
______________________________________________
Are you new to golf and want to build both your confidence and golf swing while having fun? We are partnering with my good friend Dr. Greta Anderson and her new teaching platform Project72 Golf to offer 15% OFF your monthly or annual subscription using promo code MODGOLF! CLICK TO SAVE. You'll receive personalized coaching tips, strategies and insights to transform your golf game in just 12 months, along with a five-day golf swing setup checkup and access to the "Five Days To Power Putting" program!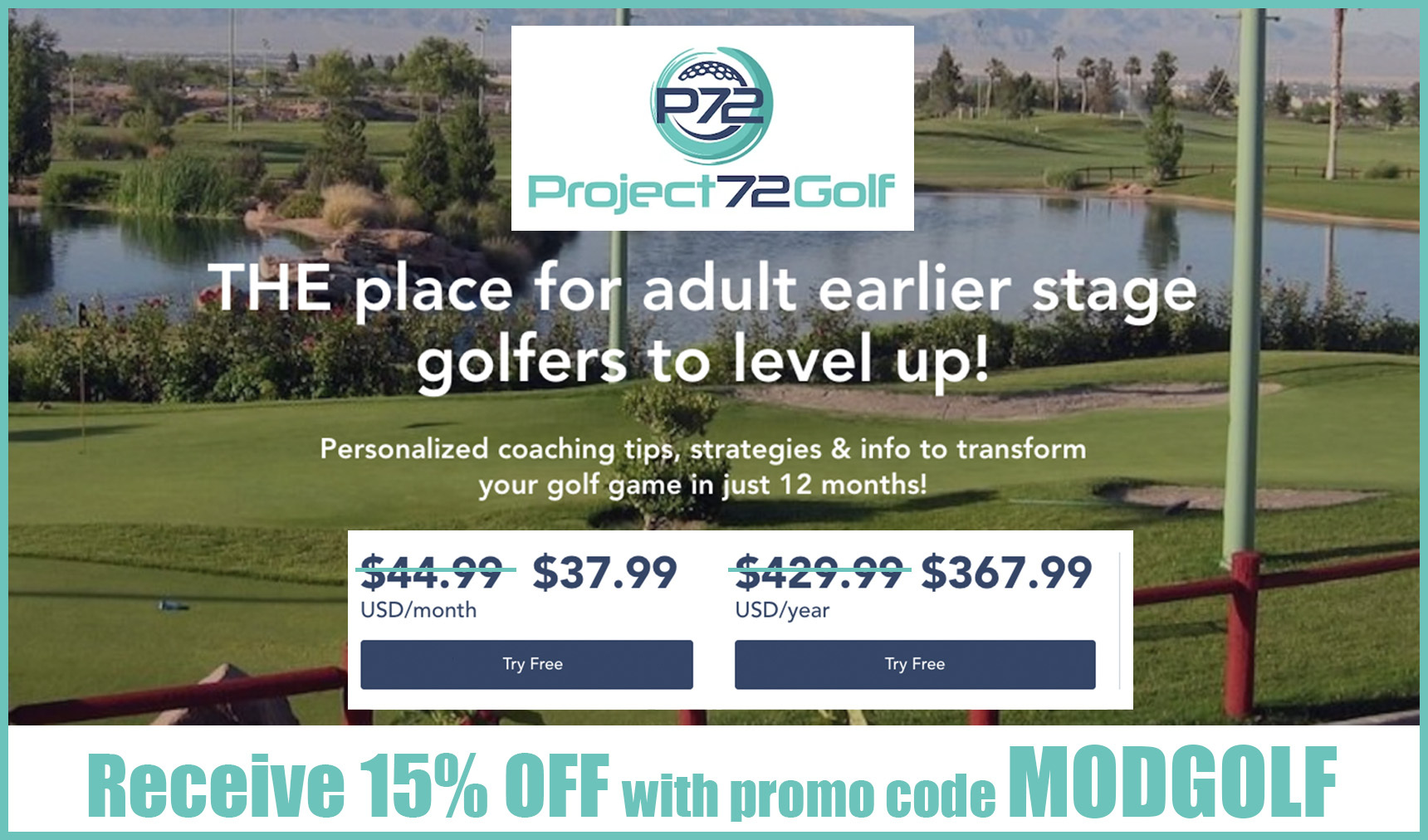 ______________________________________________
"I've always thought of golf as a game of invitation, because when I hear stories of whether it's women, or colleagues who've taken up the game it's always like, "oh, my husband plays. So, I eventually played". Or my dad played, which is my case and we played golf. I asked my mom a couple years ago. "Why don't you play golf"? And she said, because nobody ever invited me. To me that was heartbreaking because my mom was an athlete, but she let golf be something that my dad and my brother and I did separately."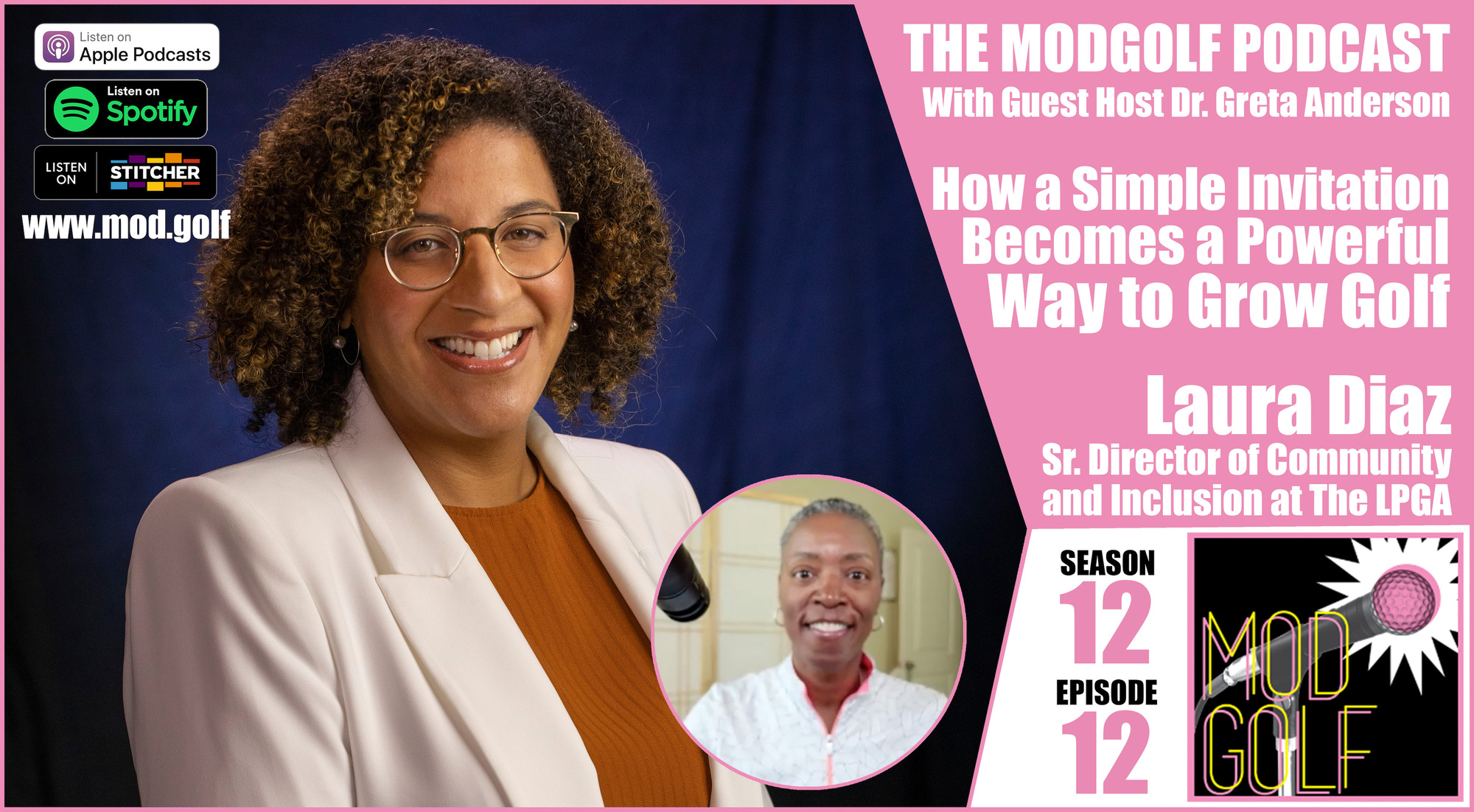 "I have become a lot more self-aware about being that person that invites others because we do get clicky. You have your foursome that you play with on the weekends. You like it because you all play fast, you know everybody's game. Which is great. I love that about golf. But if we can be more self-aware and intentional about inviting someone that doesn't look like you or inviting someone that you might think, "Hey this person might not want to go". This person might be looking for an invitation. The invite part I think is important."
Click on the image below to watch our extended conversation with Laura and Greta on our Youtube Channel!

You can also connect with Laura on her bio page, along with checking out the LPGA Foundation website.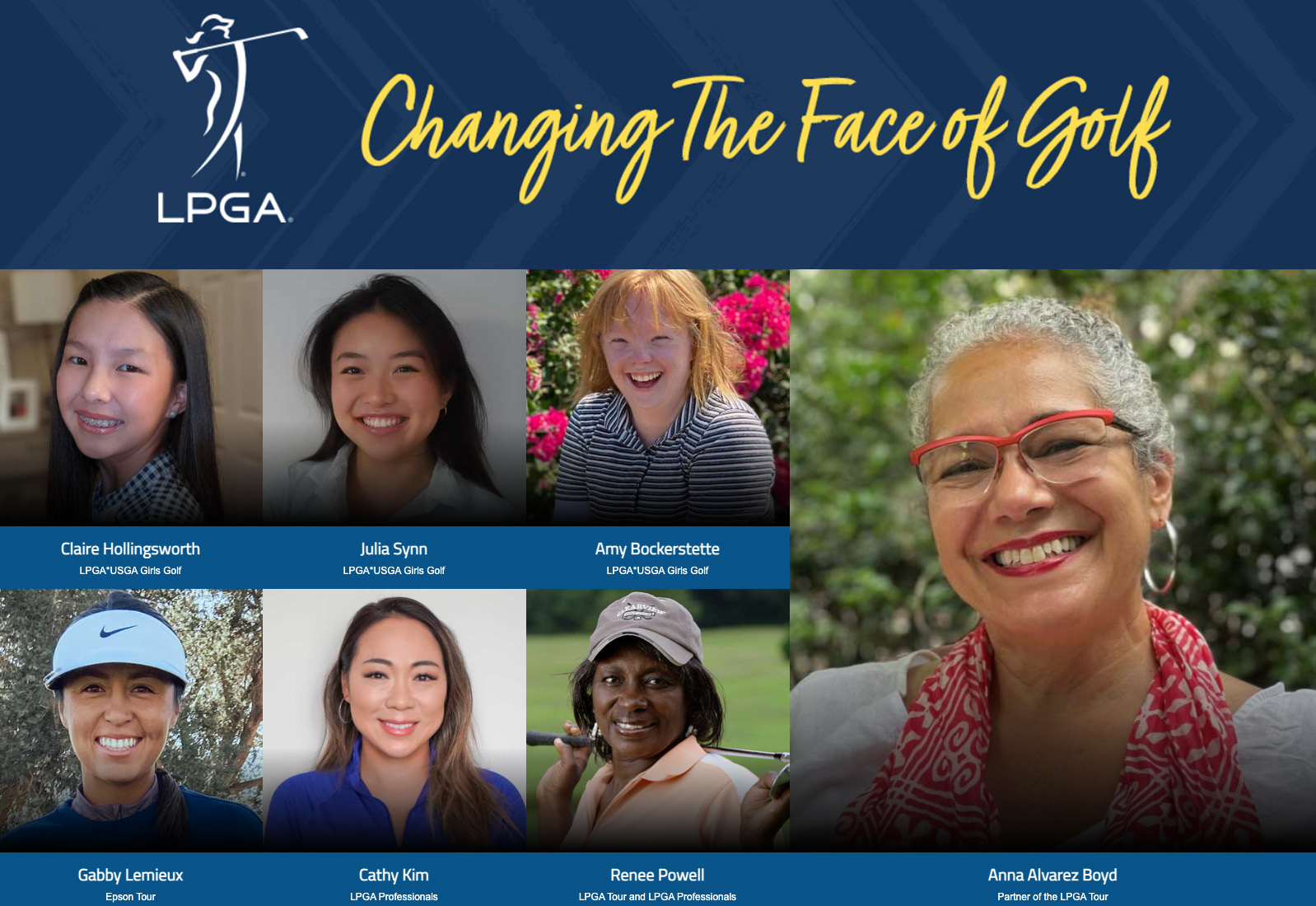 ______________________________________________
Attention all you fabulous women golfers - we are partnering with our good friends at KINONA Sport to offer 20% OFF your purchase using promo code MODGOLF! CLICK TO SAVE on tops, shorts, pants, skirts, dresses, skorts, jackets, vests and accessories!