Sal Syed is a scratch golfer with a deep love and appreciation for the game of golf. He was the co-leader of the inaugural Yale Golf Summit organized at Bandon Dunes in 2012 – bringing golf leaders and prominent Yale alumni and deans together to shape the future of golf.
Sal is the CEO of Arccos Golf, where he works to produce an innovative product out of a combined love of golf and passion for technology.
While Sal was earning his MBA at the Yale University School of Management, he met co-founder Clinton Grusd, who worked to develop the foundation of the business and product concepts, plans and strategies that are used by Arccos. Sal also joined forces with his childhood friend, Ammad Faisal.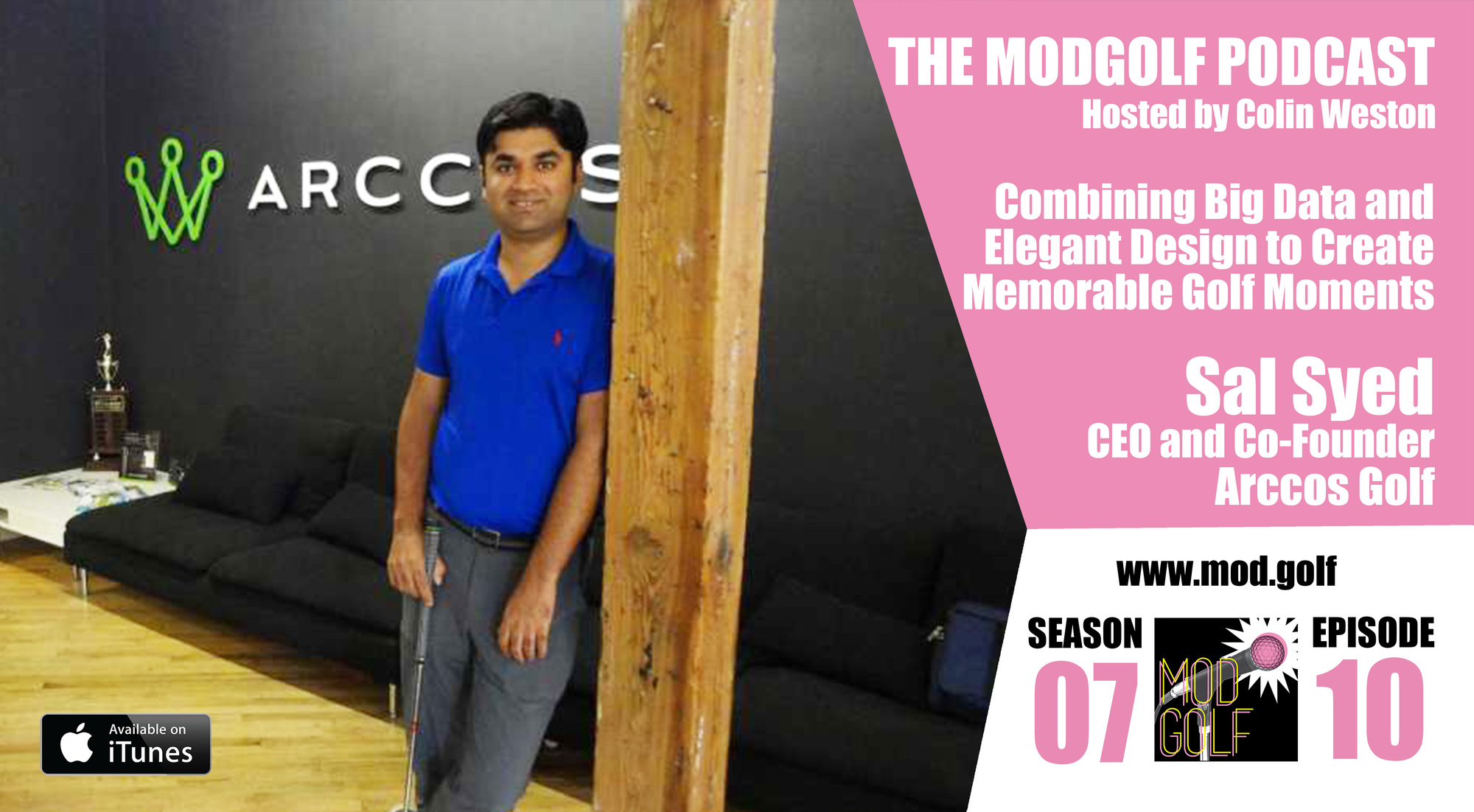 These co-founders realized that golf was lacking a high-performing, comprehensive tool to track and analyze a golfer's game and improve decision-making on the course. They set out to change the way we think about golf and play golf.
He brings deep entrepreneurial experience having worked at software startups as a software engineer, engineering manager, product manager and data architect for over 10 years. He was a senior engineering member at his last startup, Landslide Technologies. Landslide raised $22M in venture financing. It was acquired by j2 Global in 2012.
During his MBA studies, Sal was a Yale Entrepreneurial Institute Fellow and a recipient of the Dean's Entrepreneurship Award. He has a B.A in Mathematics and Computer Science from Ohio Wesleyan University, where he was the captain of the men's tennis and cricket teams.
Sal Syed: Co-Founder and CEO, Arccos Golf has been a guest on 3 episodes.
Episode | June 16th, 2020 | Season 7 | 38 mins 10 secs

"The engine behind Arccos technology captures what you are doing on the golf course which leads to making better decisions and results in better performance outcomes". Sal Syed, Co-Founder and CEO of Arccos Golf returns to the show for his second appearance to join host Colin Weston and share how his company is innovating, iterating and scaling up.

Episode | May 15th, 2018 | Season 3 | 21 mins 20 secs

#growgolf, arccos golf, blue ocean strategy, chef's cut real jerky, entrepreneurship, future of golf, golf 20/20, golflogix, innovation, lean startup, modgolf, modgolfpodcast, pga, pga of america, pga reach, startup, top golf media, topgolf, ugull pay, we are golf, womens golf day

Host Colin Weston recaps the best from each of our twelve Season 3 guests, along with a preview of Season 4 which will premiere on May 29.

Episode | February 1st, 2018 | Season 3 | 35 mins 19 secs

#blueoceanshift, #growgolf, ai, arccos, arccos golf, artificial intellegence, big data, blue ocean strategy, future of golf, golf, golf disruption, golf innovation, golf technology, ideo, internet of things, iot, lean startup, machine learning, modgolf, modgolfpodcast, sal syed, the modgolf podcast, the pga

Arccos Golf is a Big Data analytics and Artificial Intelligence company that is creating a paradigm shift in the way golfers at every level improve their game performance. Host Colin Weston speaks with Co-Founder and CEO Sal Syed to learn how the Arccos game improvement tracking system transforms all 14 clubs in your bag into smart, connected pieces of hardware that brings The Internet of Things to the golf industry.