The ModGolf Podcast talks with golf's top influencers, entrepreneurs, innovators and disruptors about their vision and solutions to re-imagine, transform and grow the game.
The ModGolf Podcast has been ranked #5 on 2018's most comprehensive list of "Top 25 Golf Podcasts", based on our quality and consistency of posts, industry expert reviews and social media influence/popularity. Please subscribe to The ModGolf Podcast to help us grow and move up the rankings in 2019!

We are also proud to have Golf Genius Software British Columbia Golf and NextLinks as ModGolf Podcast Sponsor Partners! Without their generous support, we wouldn't be able to bring you these engaging golf innovation stories.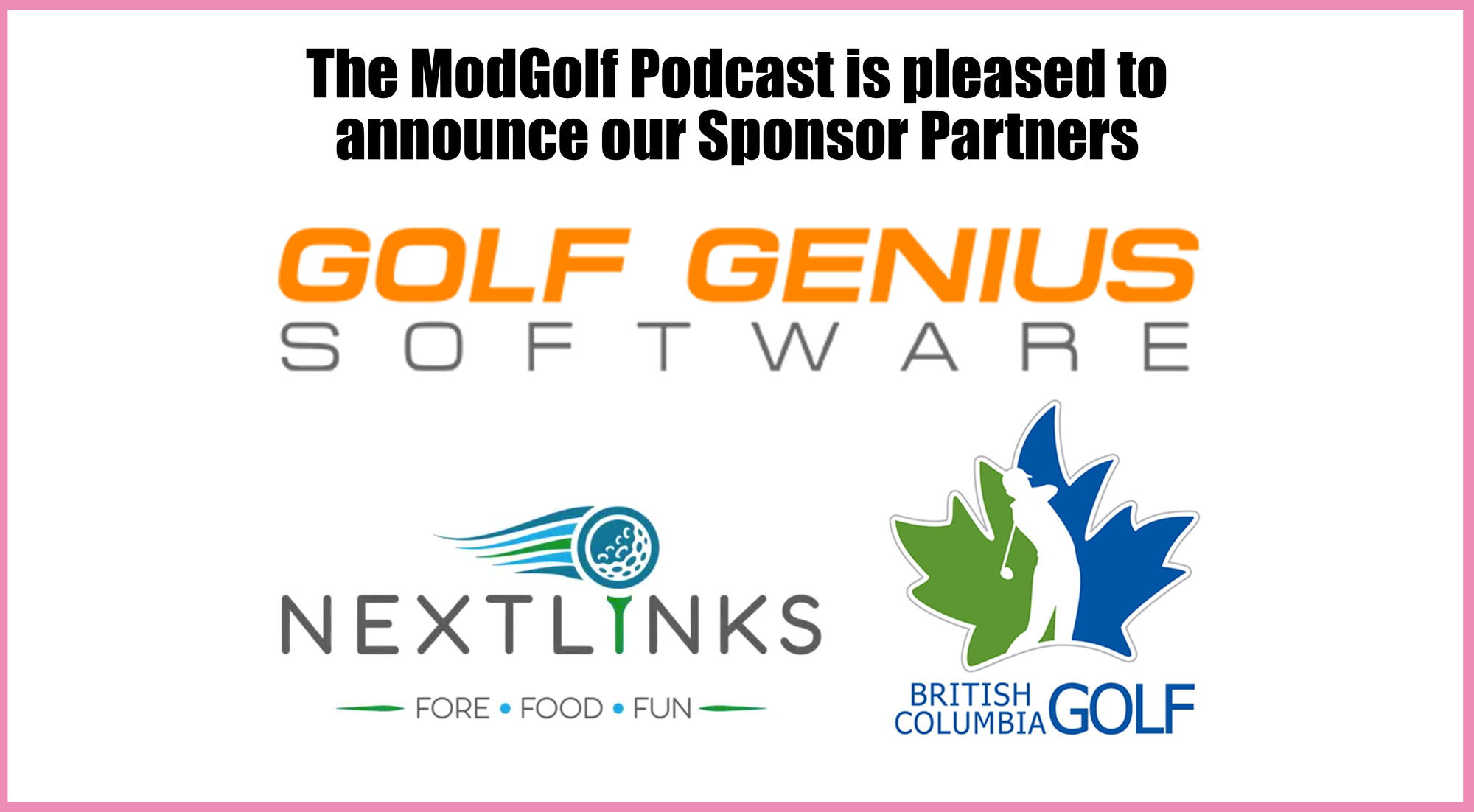 We'd love to hear from you! Have any ideas or guests you'd like to hear on future episodes? Contact Colin directly here or on Twitter @ModGolfPodcast to start the conversation.
The ModGolf Podcast on social media
Episodes and Blog Entries
Episode | May 15th, 2017 | Season 1 | 33 mins 27 secs

#growgolf, europen tour, golf, golf disruption, golf innovation, golfsixes, lean startup, modgolf, modgolfpodcast, rolex series

Today's guest is Keith Pelley, CEO of the European Tour. In less than two years from taking the helm, Keith has transformed the culture and vision of the European Tour from its traditional role to become an innovative, entrepreneurial-minded "entertainment content company where golf is our platform" that looks to boldly move golf forward.

Episode | May 8th, 2017 | Season 1 | 34 mins 24 secs

golf, golf channel, golf digest, golf innovation, lpga, modgolf, pga, pga tour, ron powers, topgolf, topgolf crush, topgolf media, topgolf swing suites, topgolf tour

Our guest is Ron Powers, the President of Topgolf Swing Suite. Ron discusses how Topgolf, which started over 15 years ago as a fun way for a couple of brothers to practice their golf game, has emerged as the major force in golf innovation that helps drive the increasing participation numbers in the game.

Episode | April 26th, 2017 | 2 mins 50 secs

#growgolf, disruptors, entrepreneur, entrepreneurism, future of golf, golf, golf channel, golf digest, golf disruptors, golf innovation, golf innovators, innovation, modgolf, pga, pga tour, sports, startup

Hello World! This is the ModGolf Podcast. Here's our 3 minute show trailer to give you a taste for what we have planned starting with Episode One in early May 2017.